Personal Injury & Automobile Accidents Attorney in Little Rock, Arkansas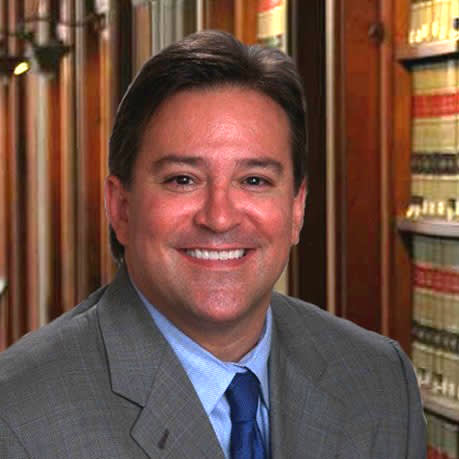 Attorney at Law
Michael A. Crockett
While attending law school, Michael Crockett developed a strong passion for personal injury and advocating for others in tough situations. Since earning his J.D. in 1991, Michael has dedicated his career to helping clients move forward after they've suffered serious injuries. When you need to seek compensation after a car crash or a slip and fall, turn to Michael for knowledgeable guidance. He proudly represents clients throughout Arkansas, including residents of Little Rock, Bryant, and Conway.
More About Michael

Why Choose Crockett Law Firm?

Persistence
Attorney Michael Crockett doesn't back down from a challenge. When things get tough, he'll be there to advocate fiercely on your behalf.

Personability
The legal system can be intimidating. Michael Crockett gets it, which is why he makes a point to offer approachable and empathetic advice to every client.

Experience
Michael Crockett has been representing the people of Arkansas for the last 30 years. Let him put his in-depth industry knowledge to work for you.
Ready to Fight for
The Outcome You Deserve
You can't control when a car crash or another accidental injury will occur. However, you can control the way you handle its aftermath. One of the wisest moves you can make is hiring a personal injury attorney to help you file an insurance claim and pursue fair compensation. You shouldn't have to go through this difficult situation alone.
At the Crockett Law Firm in Little Rock, Attorney Michael Crockett offers passionate and persistent service to the people in his local community. He'll be your side throughout your case to answer your questions and address your concerns. He'll even give you his personal phone number so you can contact him at any point.
After suffering a serious injury in an auto accident or another instance of negligence, you deserve to focus solely on your recovery. Let Attorney Micheal Crockett shoulder any legal burdens you may be facing. Whether you need to hold at-fault parties accountable or pursue financial compensation, he is prepared to fight fiercely for the results you need.
From his office in Little Rock, Michael represents clients in personal injury cases across the state. Contact him at the Crockett Law Firm today if you were injured in North Little Rock, Jacksonville, or Benton, Arkansas. He'll set you up with a free consultation. Michael Crockett is ready to listen to your story and help you fight for a favorable outcome.